Can Increasing The Amount Of Water You Drink Improve Oral Health?

Normandy Park, WA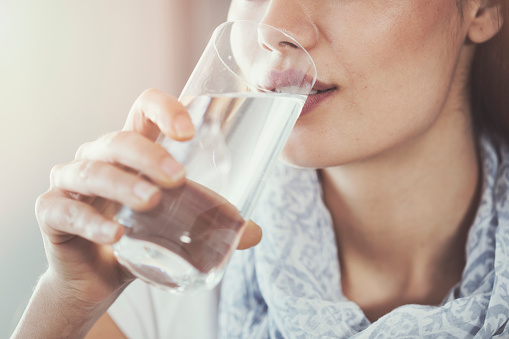 It is a known fact that increasing the amount of water you drink can improve your overall health, but did you know it can significantly improve your oral health? Increasing your water intake can make a huge impact on the health of your mouth so you can ensure long-term success in your oral care.

Over half of our bodies are composed of water. Our bodies and our mouths require water to survive and thrive. Increasing the amount of water you drink is a perfect way to say "thank you" to your mouth, and your mouth will thank you back for keeping it properly hydrated!


Why Increasing The Amount Of Water You Drink Improves Oral Health

Your mouth needs water to stay hydrated. This is because your mouth requires water for your salivary glands to perform crucial tasks. These glands produce saliva, which is a substance that helps keep your mouth healthy, moist, and in proper working order. Saliva is key to bodily functions such as chewing, swallowing, and digesting. These are major factors in keeping you healthy. Drinking more water keeps your mouth, esophagus (your throat), and internal organs moisturized and optimizes their functions for your best physical performance.

Did you know drinking more water can also help prevent tooth decay? Yes! A dry mouth means a lack of saliva. Saliva is a protective agent. It surrounds your teeth and gums and keeps them safe from bacteria and other harmful agents. Increasing the amount of water you drink improves oral health because you are recharging your saliva, which helps preserve your oral health.

Drinking more water also contributes to your overall oral cleanliness. Something as simple as drinking an additional glass of water can help rinse out lingering film, residue, and debris in your mouth. Consistent and increased water intake can help keep your teeth, gums, and mouth nice and clean!

This is especially important if you are prone to drinking sugary drinks like juice, soda, or other beverages that may leave stains such as coffee and tea. Getting into the simple habit of drinking water after consuming these drinks can make a tremendous difference to your beautiful smile. A simple drink of water rinses away the effects of stains caused by coffee and also washes out the sugars found in juice or soda.

The mouth is a very complicated place, and it needs your help to stay fit, strong, and healthy. Increasing the amount of water you drink is an easy way to maintain your oral health and preserve your smile for its bright future. This is in addition to the additional health benefits that come from staying properly hydrated!

Do you want to know more about how increasing the amount of water you drink improves oral health? We are here for you! Simply give, please feel free to call Watermark Dentistry at (253) 652-0022 and one of our dental professionals would be happy to talk to you about the best care for your brilliant smile or schedule an exam.